Financial Planning
Take control of your pockets this summer and learn the fundamentals of budgeting with Stacey Braun Associates, Inc. 
LEARN MORE
Mid-Island Mortgage
Save on lender fees and closing costs on the largest purchase you'll ever make!
GET STARTED
Access Travel
Looking to save on your next trip? Access Travel has your back. Book your next flight with this limited-time offer!
SEARCH NOW
Featured Benefits: Get More With Your Membership
OFFICE & CLASSROOM
Office Depot is now ODP Business Solutions. Use your member-only savings today!
START SHOPPING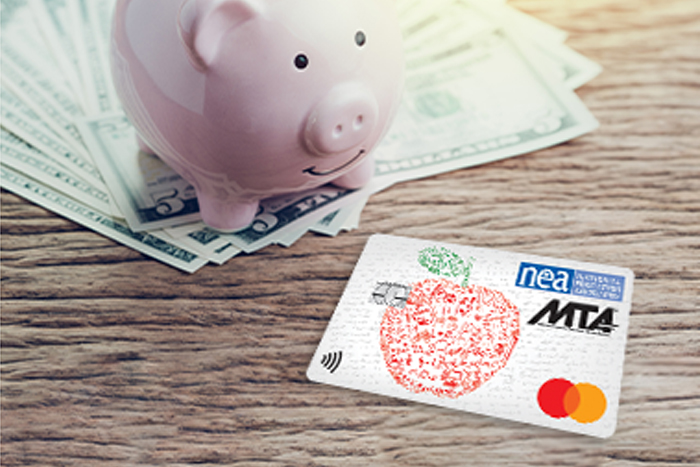 NEA CREDIT CARD
Get a $100 Statement Credit Online Bonus Offer with the NEA RateSmart® Card.
APPLY NOW
LEGAL SERVICES PLAN
Choose a plan and gain 24/7 access to legal counseling with LegalShield.
GET STARTED
Why You Should Take Advantage of MTA Benefits
View Our Discounts
Get discounts while traveling

Take advantage of more than 350,000 discounts nationwide, including 250,000 mobile offers with Access. 

Subway
AMC Theatres
World Market
Rock Spot Climbing
Samsonite
Applebee's

Take a Look!

New here? Create an account!

Create your member account and you'll gain access to lots of great benefits, such as:

Bimonthly giveaways 
Member-only deals
Theme park discounts
BJ's Wholesale Club discount
Nationwide discounts through Access
Theater tickets

Create an Account!