Discounts on the supplies you need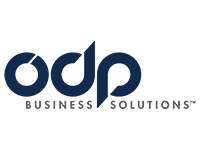 The cost of classroom supplies can add up quickly, especially when you're purchasing enough pens, pencils, staples, markers and paper to last an entire school year, and we want to be sure you aren't spending more than you need to on these necessities. The MTAB Office Depot Member Benefits Program, previously Office Depot Business Solutions Division, has been rebranded to ODP Business Solutions. With the amazing negotiated rates between MTA Benefits and ODP Business Solutions, you'll save on more than 93,000 products and be eligible for these additional perks:
15% discount on retail web pricing for 3,000 of the most commonly used items
Discounts on copying and printing
Receive up to 75% off the Best Value List preferred products
Enjoy next-day delivery with FREE shipping on orders more than $50
Additional savings with current deals and promotions specials
Save up to $50 with coupons.