You are here
Temporary Expansion of Student Loan Forgiveness
Were you ever told you have "the wrong kind of loans" or the "wrong repayment plan" when pursuing forgiveness of federal student loans? Have friends or family members told you not to even bother trying to have your loan balances forgiven? Did you feel a disturbance in "the Force" on Oct. 6, 2021, when the Biden Administration announced it was temporarily waiving almost all of the requirements that made forgiveness so difficult to receive?
Well, it's real! Not the Force, unfortunately, but the temporary waiver is real, and it's already reducing millions of dollars in debt for public employees who might never have qualified under the old rules.
Until Oct. 31, 2022, when the waiver period expires, people holding Federal Family Education Loans can get relief by following a few easy steps.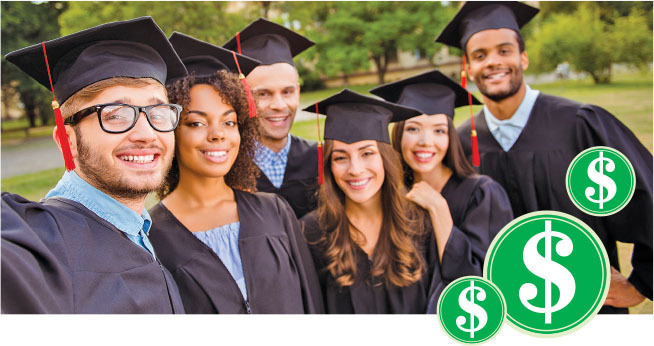 People who had been denied relief because they were repaying through an ineligible repayment plan (very often the elongated 25- or 30-year plans) can get relief. Those who were granted $5,000 or $17,500 in relief through the Teacher Loan Forgiveness program — a different program altogether predicated on teaching in a Title I school — can temporarily apply the five years they used to qualify for TLF toward the 10 years of repayment needed for Public Service Loan Forgiveness.
Even if you've occasionally missed a payment or paid late, and even if you won't reach 10 years of repayment by the date the waiver expires, the waiver will allow you to get retroactive credit for the payments you did make, as long as you were working for an eligible employer at the time. There is something good for almost everyone through this waiver. The steps you'll need to take aren't terribly complicated, but they differ depending on the types of loans you've got and on the number of years your loans have been in repayment.
To find out more about how the waiver could help you get rid of your federal student loan debt, attend one of the free student loan webinars brought to you by MTA Benefits — and do so as soon as possible. The waiver opportunity is real, but it's also temporary.
Cambridge Credit Counseling, an MTAB partner, offers free student loan repayment and forgiveness webinars. Click here for more information.
Product:
Student Loan Forgiveness & Repayment
Get discounts while traveling

Take advantage of more than 350,000 discounts nationwide, including 250,000 mobile offers with Access. 

Subway
AMC Theatres
Petco
Goodyear
Samsonite
Applebee's

Take a Look!

New here? Create an account!

Create your member account and you'll gain access to lots of great benefits, such as:

Bimonthly giveaways 
Member-only deals
Theme park discounts
BJ's Wholesale Club discount
Nationwide discounts through Access
Theater tickets

Create an Account!