We're all pandemic-weary and the prospect of getting away – to a favorite destination or an all-new location – is music to our ears. Whether you're researching a trip to book at a later date, you want to rent a car for a road trip or are ready to book your all-inclusive dream vacation right now, you'll find savings no matter your travel comfort level.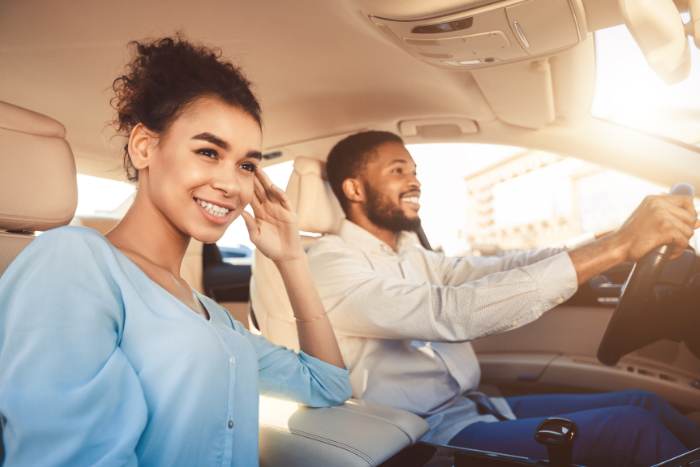 Car rentals
You might have heard that car rental prices have gone up, with many people choosing to drive to their vacation destination as a low-risk travel option. There are many reasons you might need a rental right now, including a road trip or transportation after you've arrived by plane. Rentals are booking quickly, so as soon as you have your travel plans set, book your rental. Avis is offering members up to 30% off rates when using the "Pay Now" option, and the Budget discount for the same option is 35%. Both companies allow discounts to be combined with other coupons.
A new offer for MTA members is travel rental car insurance. Usually, your auto insurance coverage also covers you while you're driving a car, but if you don't own a car or don't have coverage on your auto insurance policy that extends to a rental, then you should consider purchasing insurance separately. The Members Auto Rental Insurance program allows you to research your coverage options ahead of time, rather than be put on the spot at the rental counter. And, unlike most rental car insurance, lost or stolen baggage is covered. Coverage begins at $6.25/day.

Hotels
Hotels and vacation rentals are booking quickly for the year ahead, as we look to a time when travel will hopefully be safer. So, whether you're taking a road trip in your personal car, a rental car, or flying to your destination, you'll likely need a place to stay. Luckily, members have several options for booking hotels and saving money.
The newest MTA travel savings offer is the Access Cash Back Travel program. Brought to you by the same Access that provides more than 300,000 nationwide discounts in retail, dining, services and more, this new cash back travel program is already saving members money. When you book through this travel portal, you could get up to 60% cash back on your hotel stay – credited to your card within 48 hours of booking. The only thing you might find difficult is choosing from more than 800,000 properties worldwide. In addition, each month Access features a Destination Drop which offers a deeper discount at one location during a two-week promotional period, for travel through the end of the year. Recent locations have included Cancun, Las Vegas and Nashville.
In addition to the cash back travel program, there are a few other ways to save when booking a hotel room, including Hotel Engine, where you could save up to 25% off public booking rates. Red Roof Inn offers MTA members a 15% discount on stays at all properties and Wyndham Hotels & Resorts provides a 20% discount off the "Best Available Rate" at participating locations. If you're looking for a resort rental, TripBeat is a great option. They have weekly 7-night getaways starting at $399 in locations including South Lake Tahoe, Williamsburg, Virginia and Kissimmee, Florida, though their resort locations can be found far and wide, with rentals in Africa, Asia, Australia and Europe.

Vacation Packages
For the full vacation experience, Funjet Vacations offers packages, many of which are all-inclusive, at tropical destinations in Mexico, Hawaii, the Caribbean and more. Their last-minute deals and flash savings will ensure an incredible vacation at a great price. They have a buy now, pay later option, no cancellation fees and price matching. Look out for the TripTrust designation logo, a sign that the hotel you're viewing has reported compliance with guidelines to mitigate the spread of COVID-19.
When you decide to travel, be sure to consider all of the savings available to you through MTA Benefits and be mindful of COVID-19 travel regulations and restrictions.