You are here
Affordable Halloween Fun for the Whole Family
Because one night of trick-or-treating is never enough of a Halloween celebration, we rounded up some great events for you. Check out these events hosted by some of our discount vendors and soak up all of the ghoulish fun!
Jack O' Lantern Journey at Franklin Park Zoo – Boston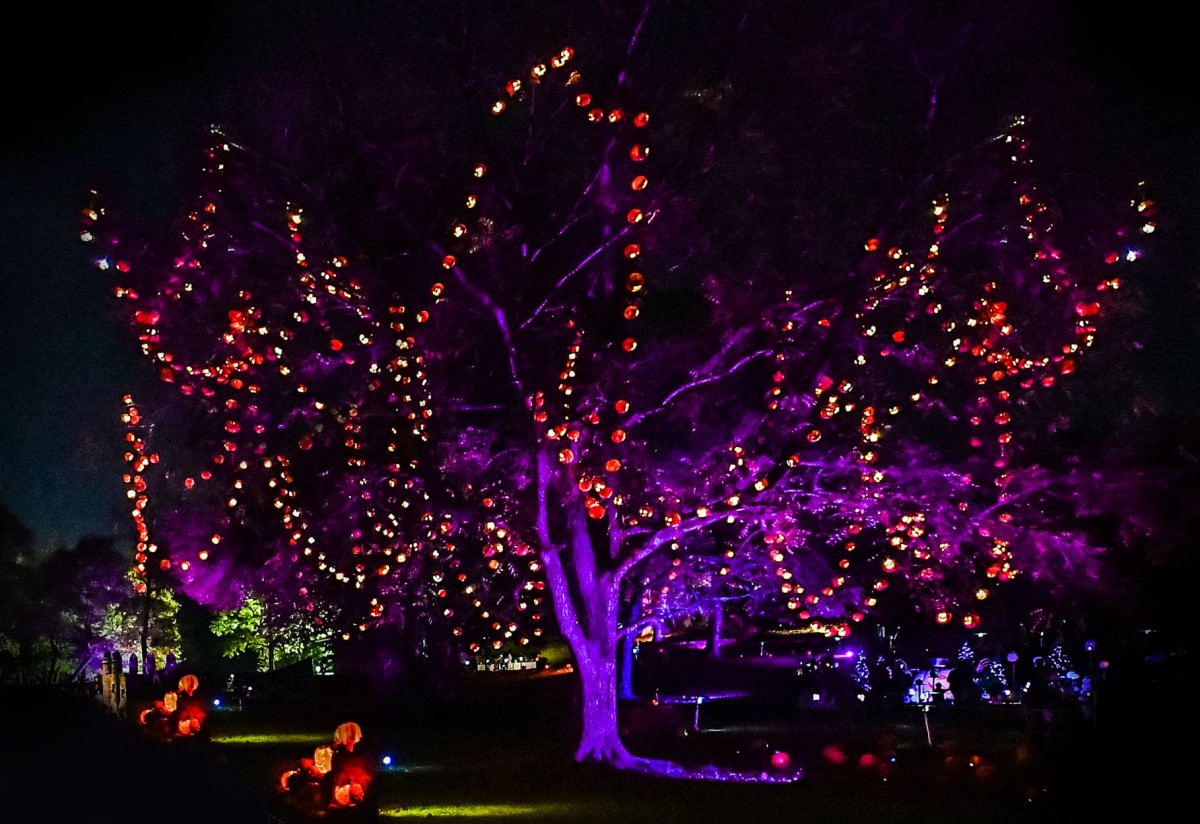 Embark on the all-new Jack O' Lantern Journey at Franklin Park Zoo where you'll find thousands of hand-carved jack o' lanterns displayed throughout the trail. The entire family will find something they enjoy between the glowing dinosaurs, a whimsical princess castle, the intricate details of superheroes and incredible animal scenes. Tickets must be purchased in advance. MTA members save 20% on tickets with code MTABENEFITSJOL. We'd love to see your pictures!
Freedom Trail Foundation Lantern Tours – Boston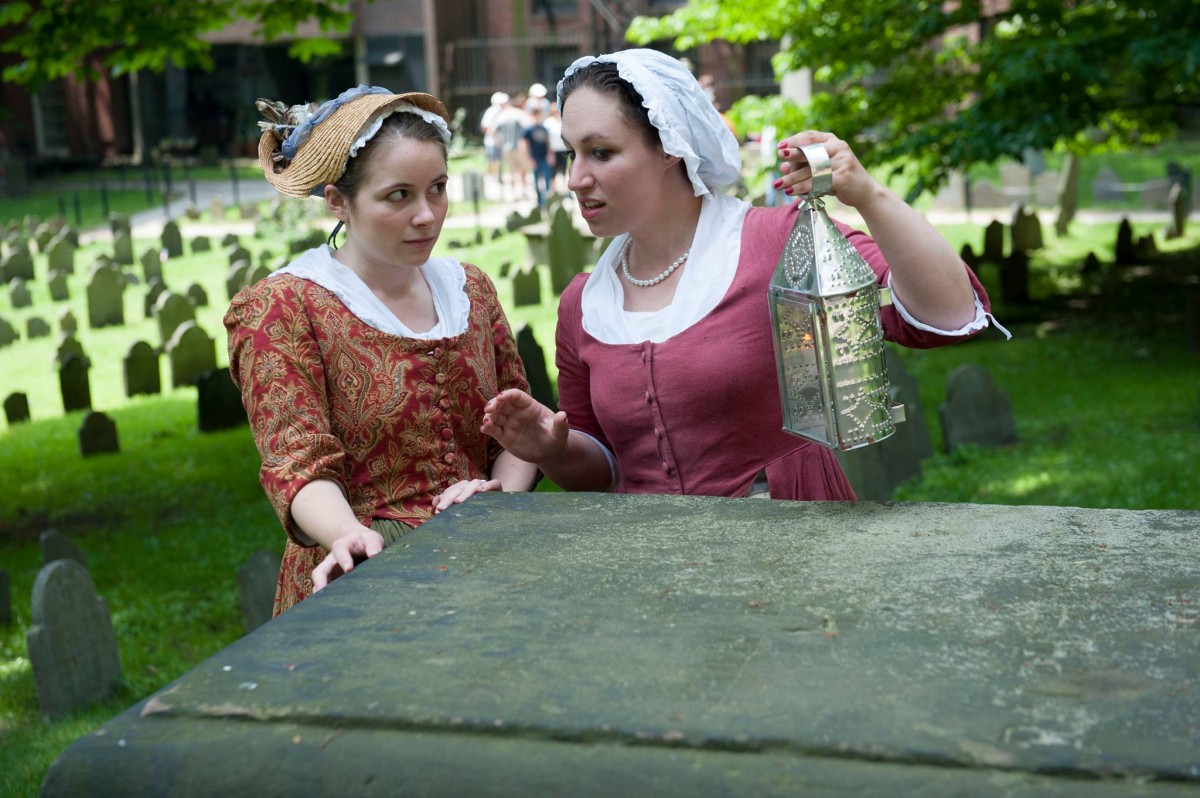 This evening tour invites you to uncover the dark, macabre history and mystery of the Freedom Trail. Investigate the ghoulish side of Boston's iconic red-lined path by lantern light and bring true accounts of appalling crimes, spies and assassins to life. Recommended for visitors aged 12 and up. MTA members save $2 on an adult ticket. Tickets must be purchased prior to 5:00 p.m. at the Boston Common Visitor Information Center. The Lantern Tour begins at 7:00 p.m.
Ghouls in the Garden at Tower Hill – Boylston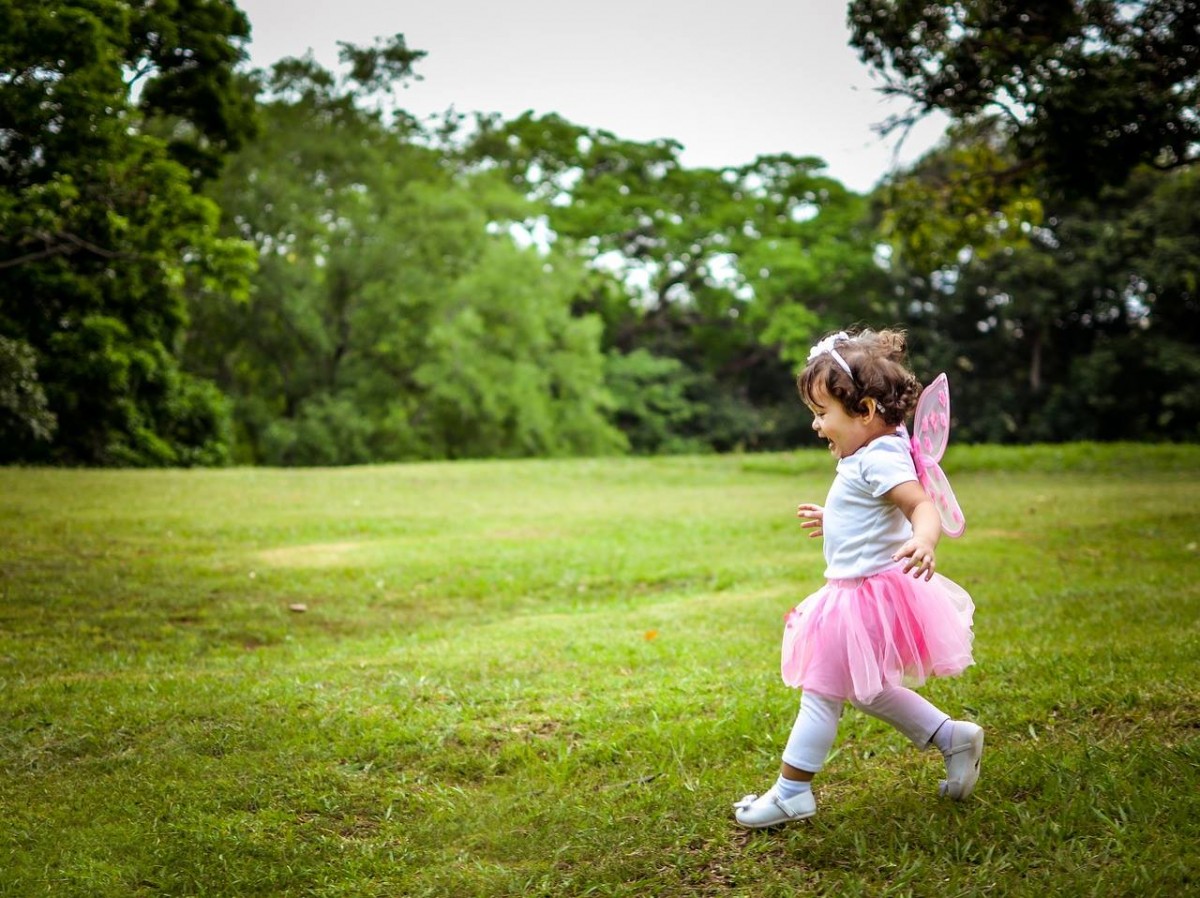 On Sunday October 28, from 11:00 am to noon, head to Tower Hill Botanic Garden for a kids' costume parade with crafts and treats. This event is free to all! Are you more of a dog person? Not to worry, from 1 to 3 p.m. that day, the Haunted Hounds Costume Parade takes place. Dress up your four-legged friend – prizes will be awarded for the best dog costume! The cost of this event is free with admission - and admission to Tower Hill is always free to MTA members with their member card.
Not So Spooky Halloween at Edaville – Carver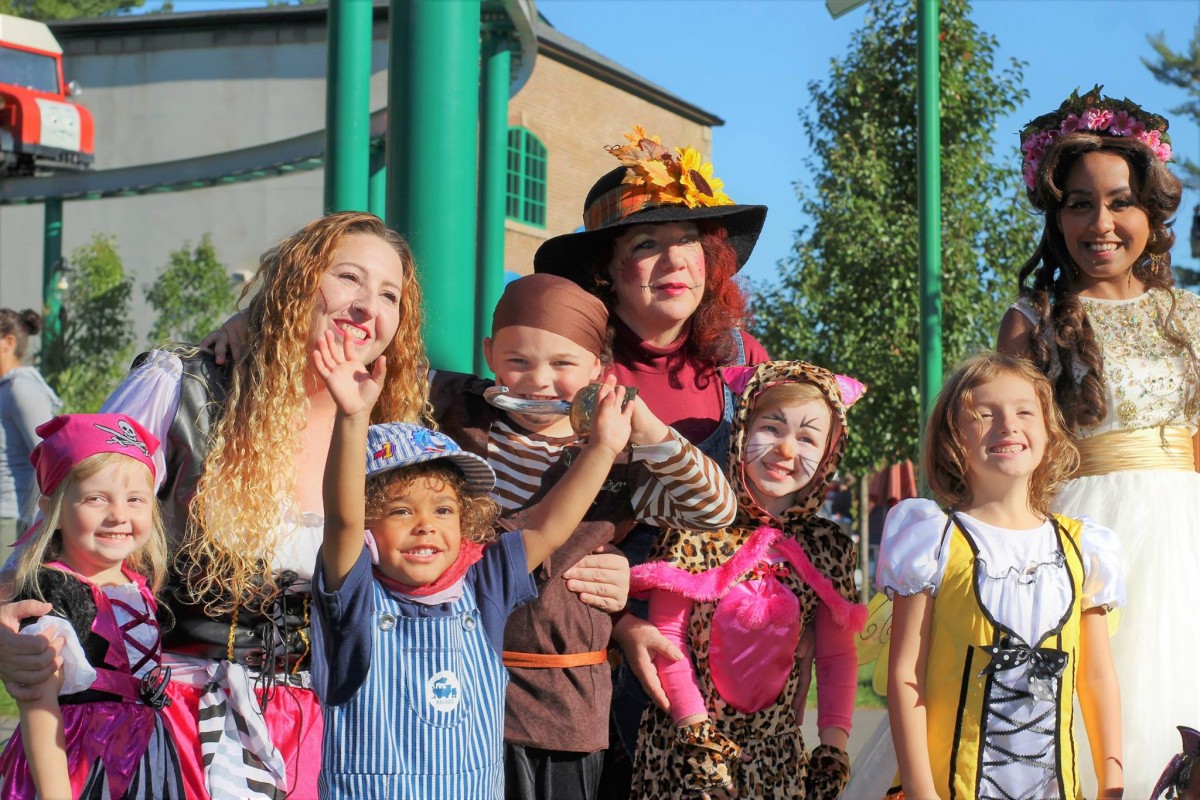 The first annual Not So Spooky Halloween will provide the perfect amount of Halloween excitement. Dress the kids up in their favorite costumes and enjoy kid-friendly, parent-approved trick-or-treating at every ride. Have the time of your lives at the big kid rides, little kid rides and family rides. MTA members pay $31 admission. Log in to your account for the special MTA code.
Not So Spooky Halloween at the Children's Museum of NH – Dover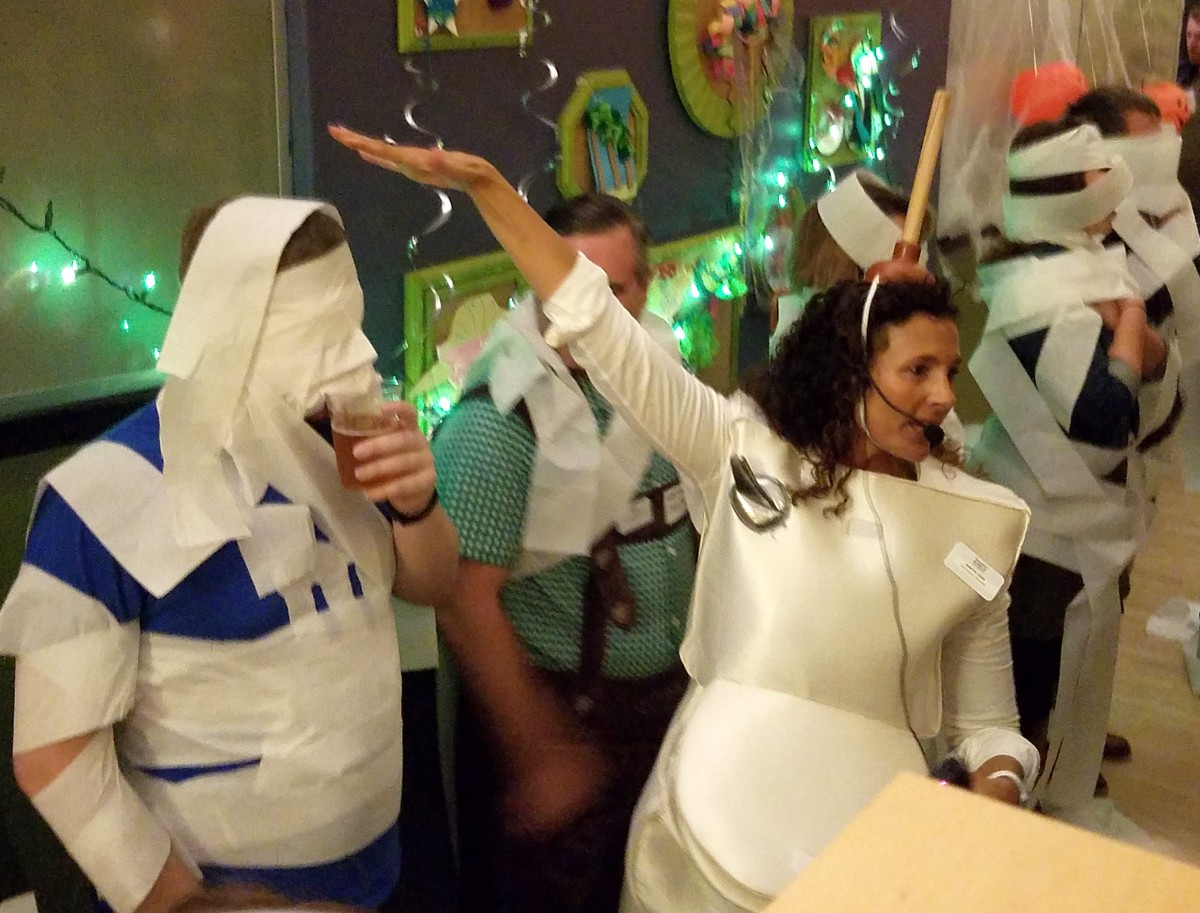 Get ready for a full day of not-so-spooky fun at the Children's Museum of New Hampshire on Saturday, October 27. Both kids and adults are encouraged to dress up and explore exhibits such as Cave Explorers Bat Cave, Dino Detective and One World Festival green screen. Participate in the costume parade and pumpkin scavenger hunt and you'll receive an extra special prize at the end of the visit. The cost of this event is free with regular museum admission, which is free for MTA members! Check out the schedule of events.
Boo Bash at Battleship Cove – Fall River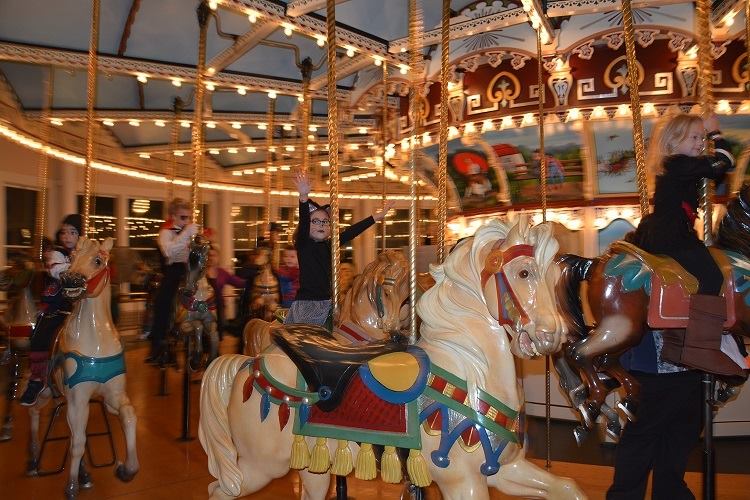 On Thursday, October 25, visit Battleship Cove after hours for their Boo Bash from 4:30 to 7:30 p.m. You can trick or treat aboard the historic naval vessels and meet friendly, costumed sailors as you tour the museum and ride the carousel. Admission is $9 per person and price includes candy, activities and admission to the museum.
Hallow-Marini Children's Party at Marini Farm – Ipswich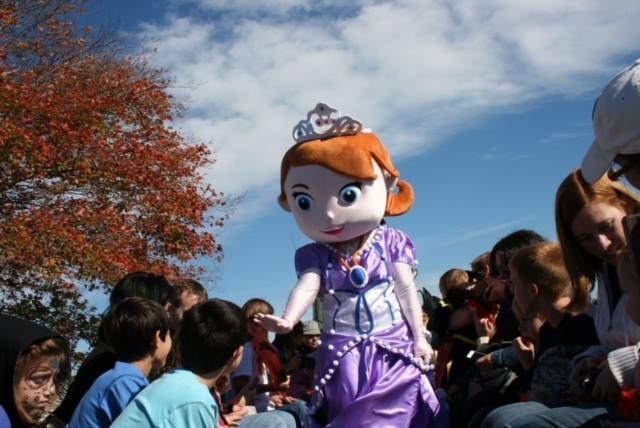 Trick or treat hayrides around the 8-acre corn maze will be full of fun on October 20 & 21 at Marini Farm. Your favorite costumed characters await the wagon to hand out tricks and treats! Riders are welcome to wear costumes. Hayrides will operate from 10 a.m. to 4:00 p.m. Admission is $12.99 and includes access to the corn maze.
Dress the little ones up on October 27 & 28 for some "Hallow-Marini" fun! From Noon to 3:00 p.m., enjoy a dance party with characters, a maze scavenger hunt, a trick or treat hunt for ages 5 and under as well as games, prizes and more. Admission is $12.99 per person; under 2 is free.
Spooky Science of the Sea at the New Bedford Whaling Museum – New Bedford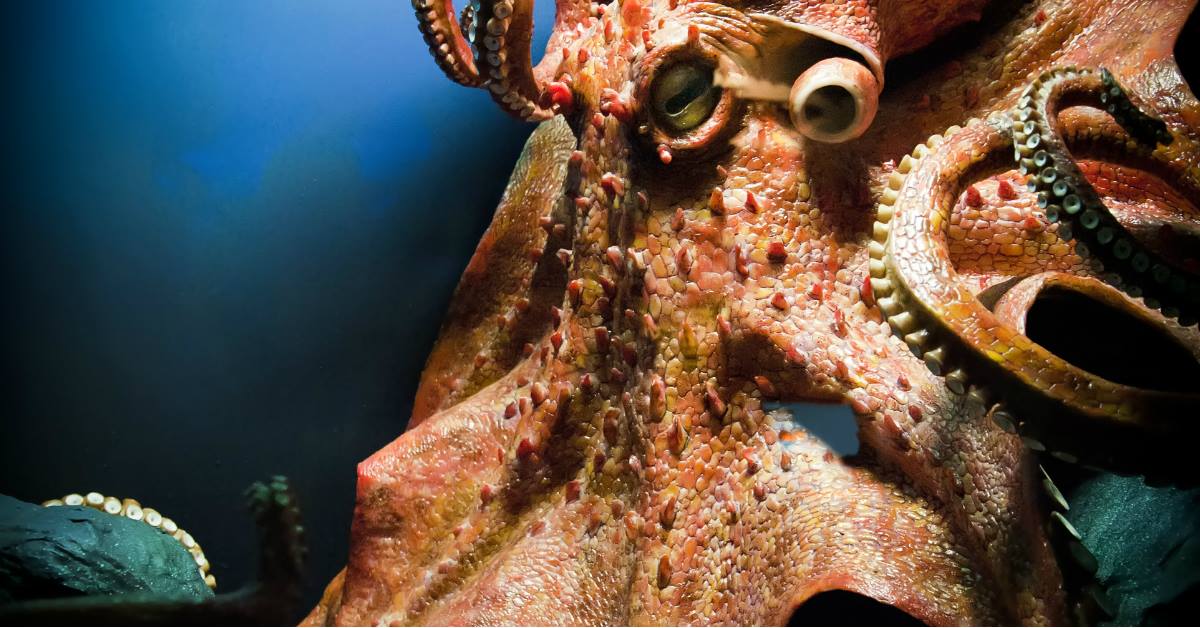 Do your kids like weird and icky things? This exhibit may be just for them! "Spooky Science of the Sea" on October 27 from 2:00 to 5:00 p.m. allows them to discover some weird, icky and fascinating facts about ocean life. They'll learn how a sperm whale searches for its nemesis – the mysterious giant squid, try creepy crafts and hear creepier stores all beneath massive whale skeletons hanging from the ceiling. This event is free for everyone. Museum admission is free for MTA members.
Halloween at Hancock Shaker Village – Pittsfield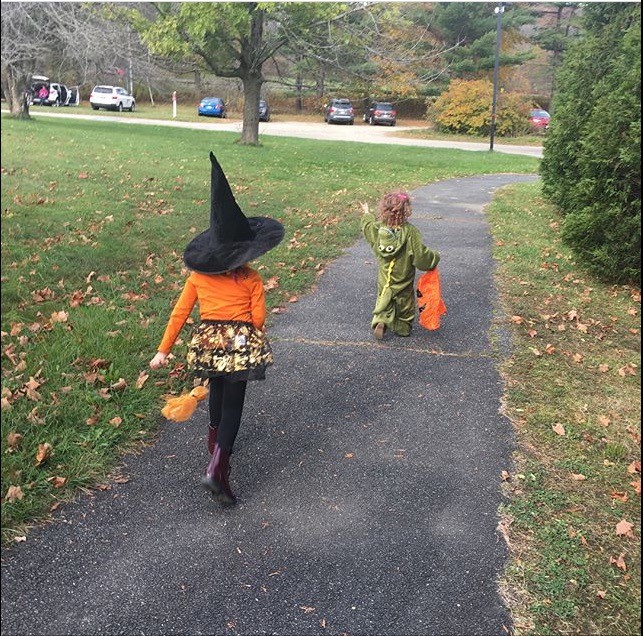 Dress up in your costume for trick-or-treating throughout the village and learn how Shakers celebrated Halloween. Listen to ghost stories and fortune telling. Enjoy face painting, balloon art, make 'n' take slime and bobbing for donuts. Plus, you can create your own animal mask and decorate a pumpkin! Halloween at Hancock takes place on October 27 from 10:00 a.m. to 4:00 p.m. and is included in the price of admission. Members save $2 on an adult admission.
Haunted Happenings – Salem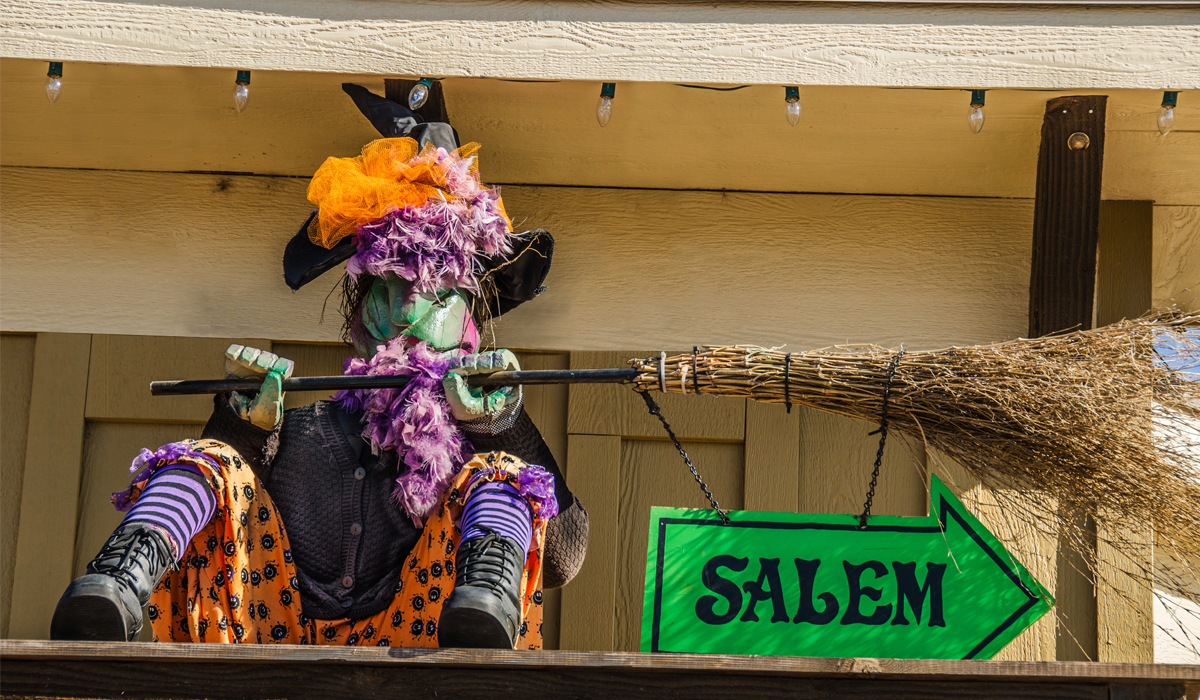 We can't write about Halloween in Massachusetts without mentioning Salem, of course. And while you can enjoy these witchy destinations all year long, it's infinitely more fun in October. At Witch Pix, dress up for a photo session and give the ladies of Hocus Pocus a run for their money. Witch Pix offers members a free 5x7 print with the purchase of an All Pix or All Pix Plus package when providing your member card. The Land of Witches & Pirates operates the New England Pirate Museum, Witch Dungeon Museum and Witch History Museum. MTA members receive free admission to all of these locations when showing your member card. The Salem Witch Museum is dedicated to retelling the Witch Trials of 1692. Experience the drama of that time with life-size stage sets, figures, lighting and a stirring narration while bearing witness to the web of lies and intrigue of the Salem Witch Hunt. MTA members receive free admission.
Monster Mash at Springfield Museums – Springfield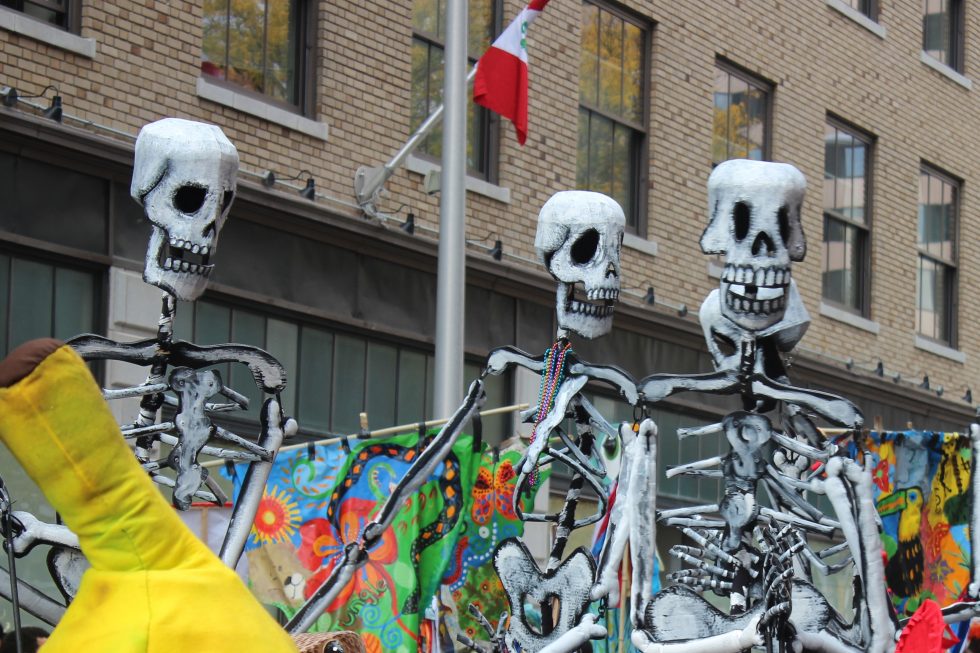 Back and better than ever, it's Monster Mash at Springfield Museums! On October 27 from 10:00 a.m. to 5:00 p.m. you'll find tons of Halloween fun – all included with admission! Before trick-or-treating, decorate a trick or treat bag with pumpkins, bats and whatever else you like. The Grinch will stop by from 11:00 a.m. to 3:00 p.m. before the premiere of his new movie, Halloween in Grinch Night at 3:30 p.m. Don't miss the live animal demonstration, dancing skeletons and art discovery center. Take a look at the schedule of events. Admission to the museum is $22.50 for MTA members.
Moo Moo's Halloween Party at Davis Farmland – Sterling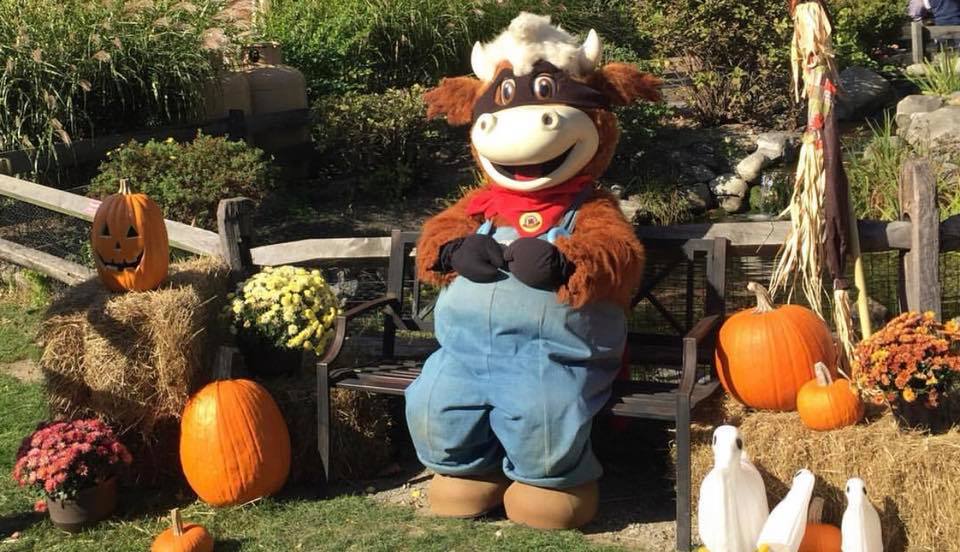 Halloween is never complete without a costume parade, so head to Moo Moo's Halloween Party at Davis Farmland on October 20, 21, 27 & 28 for a trick or treat parade! Parades begin at 11:00 a.m., 1:00 and 3:00 p.m. The Scavenger Hunt begins at Noon and you can paint your own pumpkin for an additional charge at 2:00 p.m. A fun, fright-free Halloween at Davis Farmland is a day well spent. Members receive a $2 discount on general admission for up to 4 guests.
Village Trick or Treat at Old Sturbridge Village – Sturbridge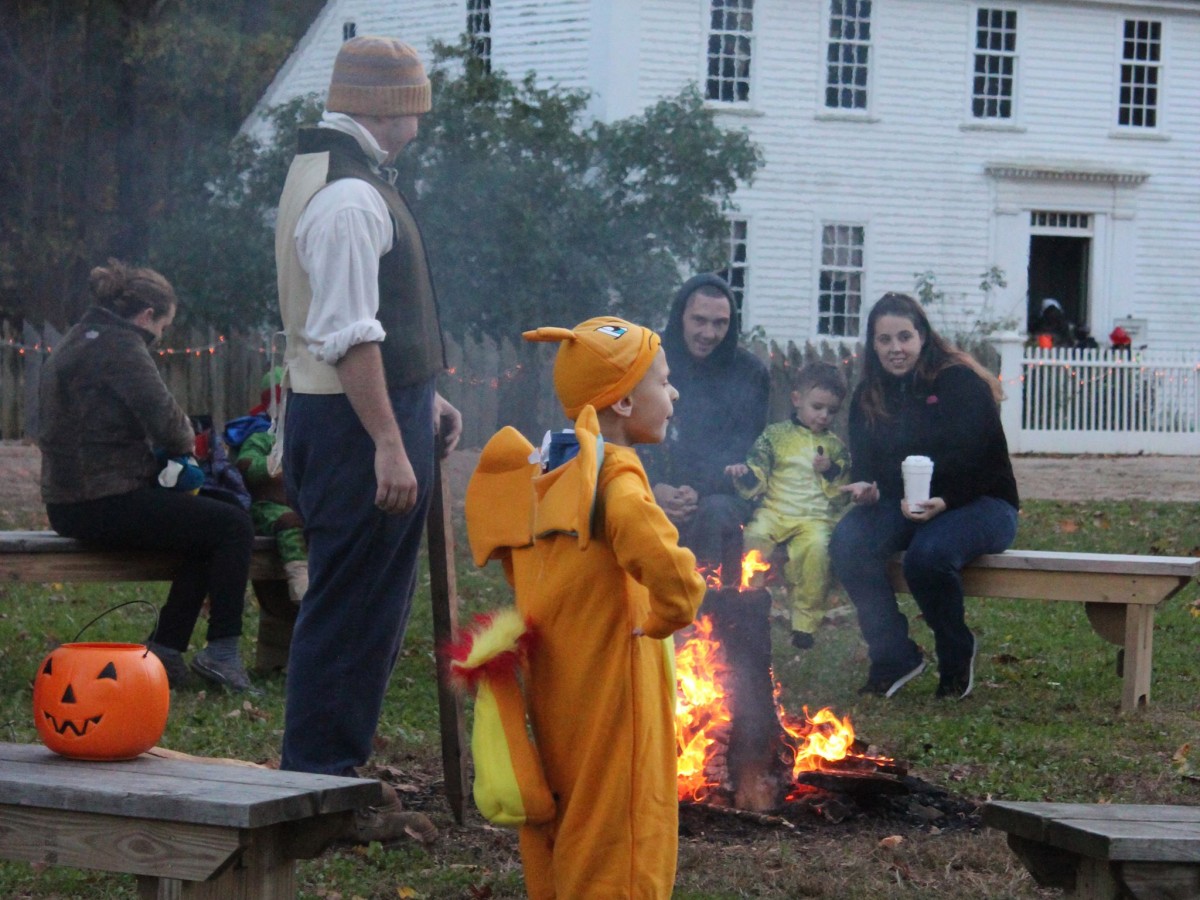 Have some family-friendly Halloween fun at Old Sturbridge Village on October 28 from 5:00 to 7:30 p.m. Visit the Village after hours wearing your best Halloween costume to hear spooky tales, enjoy a bonfire and take a hayride around the Common. There will be nine stops at the Village Common where children can trick or treat. Snacks will be available for purchase. This event is not included in daytime admission; $8 per person for OSV members; $12 per person for non-members. 3 and under are free! Pre-registration is required.
Great Pumpkin Festival at the EcoTarium – Worcester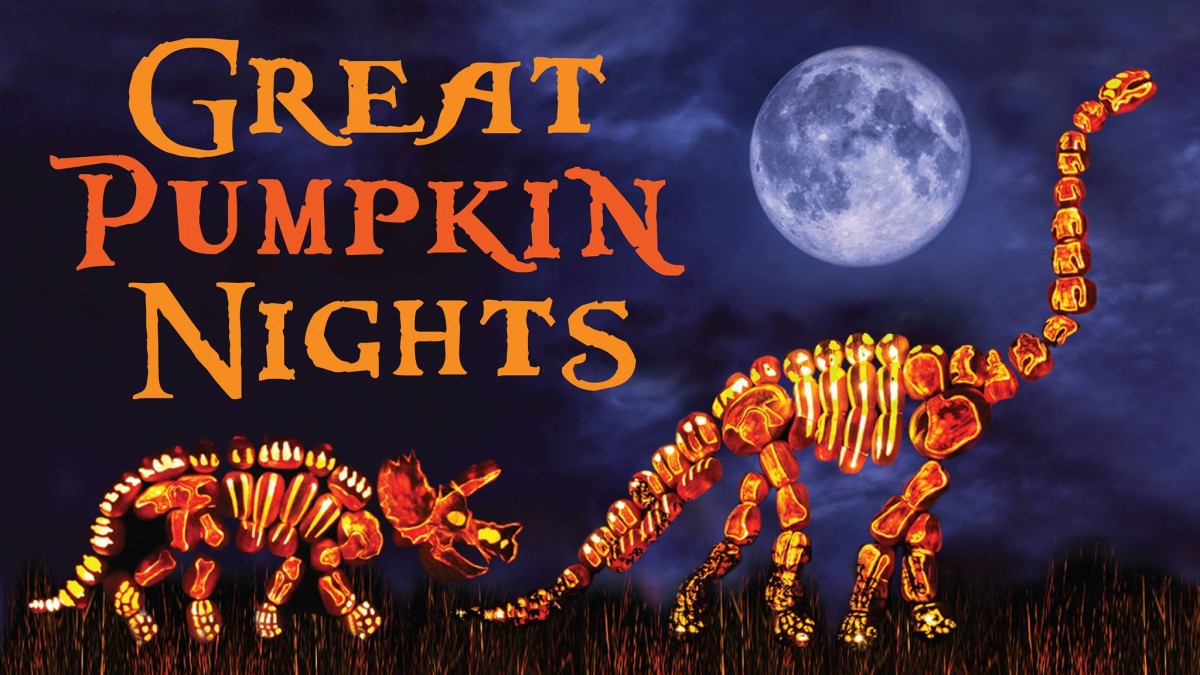 Put on your friendly Halloween costume and head to the Great Pumpkin Festival at EcoTarium in Worcester! Wander the grounds to see striking pumpkin displays of dinosaurs, safari animals and more. You won't want to miss the costume parade, fire show or train rides while you're there. Inside, you can enjoy the museum's exhibits, face painting, planetarium shows and go trick-or-treating! This event is rain or shine. No MTA discounts are available on tickets. Here's the full schedule of events.