You are here
Better hearing can alleviate social isolation and loneliness
May is Better Hearing and Speech Month, which is why it is a great time to check your hearing and discuss the importance of treating hearing loss — not only for your hearing health but your overall well-being. That's because hearing loss has been associated with several physical and mental health conditions, including loneliness and social isolation.1
According to the National Institute on Aging:
"Loneliness and social isolation are different, but related. Loneliness is the distressing feeling of being alone or separated. Social isolation is the lack of social contacts and having few people to interact with regularly. You can live alone and not feel lonely or socially isolated, and you can feel lonely while being with other people."2
Fortunately, there are many ways to overcome loneliness and social isolation. Here are a few tips to get started.
Fill your calendar
Schedule time to stay in touch with loved ones. This could mean setting up a recurring time for a phone or video call — or scheduling an in-person activity everyone can enjoy, such as having a picnic or playing board games.
Do something active
We all know regular exercise is good for our health. So why not sign up for a walking club, group fitness class, or sports lessons to interact with others at the same time?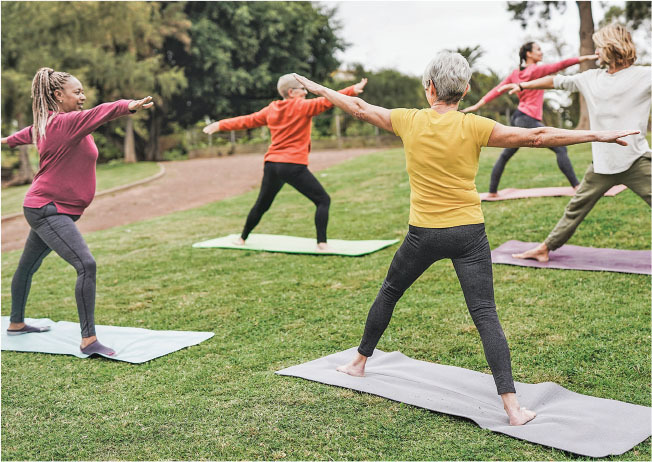 Find a hobby
Whether you'd like to pick up an old hobby or try something new, doing it with others is a great way to find like-minded people with similar interests. Many local businesses, community centers, and educational institutions offer group classes for all kinds of hobbies — including painting, learning a foreign language, creative writing, music lessons, photography, cooking, birding, gardening, and floral arranging.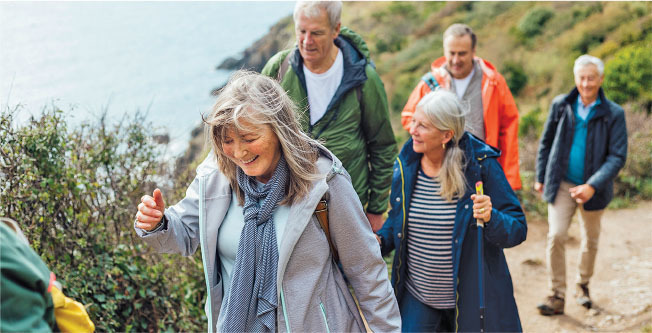 Get involved
Being more involved in your community is a great way to foster a sense of purpose and belonging in addition to connecting with others. Consider volunteering for a cause you're passionate about, joining a club or organization, or simply getting to know your neighbors better.
Get your hearing checked
When hearing is difficult, it can be challenging to communicate and maintain relationships with loved ones. If hearing loss is preventing you from meaningfully connecting with others, getting your hearing checked is a great first step toward preventing or reducing feelings of social isolation and loneliness.
As an MTA member, you have access to hearing care through Hear In America, where you can save on the average retail price of high-quality hearing aids. Now is the perfect time to take control of your hearing health. Call 855.252.7639 to schedule a hearing exam with a provider near you.
1 Shukla, A., Harper, M., Pedersen, E., Goman, A., Suen, J. J., Price, C., Applebaum, J., Hoyer, M., Lin, F. R., & Reed, N. S. (2020). Hearing Loss, Loneliness, and Social Isolation: A Systematic Review. Otolaryngology — Head and Neck Surgery, 162(5), 622–633. https://doi.org/10.1177/0194599820910377.
Product:
Hearing Aids
Health & Wellness
Get discounts while traveling

Take advantage of more than 350,000 discounts nationwide, including 250,000 mobile offers with Access. 

Subway
AMC Theatres
Petco
Goodyear
Samsonite
Applebee's

Take a Look!

New here? Create an account!

Create your member account and you'll gain access to lots of great benefits, such as:

Bimonthly giveaways 
Member-only deals
Theme park discounts
BJ's Wholesale Club discount
Nationwide discounts through Access
Theater tickets

Create an Account!