You are here
Hotel Engine

Save up to 25% off public booking rates with this exclusive booking platform! Discounts are available at more than 150,000 hotels worldwide. Find your next hotel here.
HotelPlanner

If you're trying to plan a group trip, coordinating travel dates and locations has never been easier. Source rates from dozens of channels to find the best hotel options based on your travel daes, and save up to 65% and more than 600,000 loding options worldwide, including bed and breakfast inns, resort condos and rental homes. You can book flights, function space, shuttles, buses and limos from one site! Check it out!
Red Roof Inn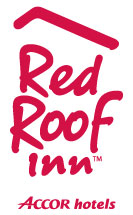 Save 15% on stays at all locations! Red Roof Inn has more than 350 hotels across 41 states in the U.S. Take advantage of accommodations like free Wi-Fi, HBO, ESPN, CNN and pets stay free! You will find great rooms, comfy beds, budget-conscious rates, and nice people devoted to making your stay a great one. Make reservations 1 of 3 different ways to receive your discount:
1.  Online
2.  Call 800.RED.ROOF (800.733.7663) and use promo code: 615247
3.  On site at any Red Roof Inn location, by mentioning promo code: 615247 
TripBeat Endless Vacations

MTA members can book a vacation resort from $399 for the whole week - that's up to 7 nights in cozy studios up to spacious 2+ bedrooms. Condos and villas are up to 40% off on select weekly stays around the world! 
Free registration for MTA members and no obligation
Best rate guarantee
Book online or call our U.S. Call center at 844.367.6433 and mention MTA to receive the discount
Wyndham Hotels & Resorts

Whether you are looking for an upscale hotel, an all-inclusive resort or something more cost-effective, MTA members can save on rooms at nearly 9,000 participating hotels worldwide. Wyndham Hotels are offering MTA members up to 20% off of the "Best Available Rate" at participating locations every time you travel. Visit Wyndham Rewards or call our special member benefits hotline 877.670.7088 (be sure to mention Corporate Code #1000007604) and reserve your room today!
Get discounts while traveling

Take advantage of more than 350,000 discounts nationwide, including 250,000 mobile offers with Access. 

Dunkin' Donuts
AMC Theatres
World Market
Great Wolf Lodge
Samsonite
Applebee's

Take a Look!

New here? Create an account!

Create your member account and you'll gain access to lots of great benefits, such as:

Bimonthly giveaways 
Member-only deals
Theme park discounts
BJ's Wholesale Club discount
Nationwide discounts through Access
Theater tickets

Create an Account!